Atlantic

Sun

Airways

::

News
2021-09-18
Textures for the Aerosoft CRJ550/700
... are available on our fleet page now.
You will find the download on the page for our CRJ200.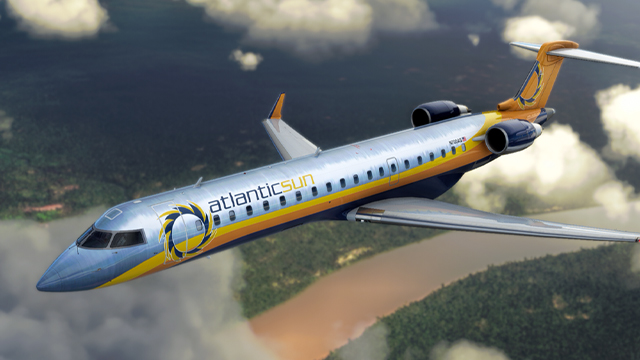 ---
With 18 years of operations, Atlantic Sun Airways is at the vanguard of the virtual aviation hobby. Utilizing the latest in technologies such as a PHP-based website, automation system, and downloadable timetable software, Atlantic Sun Airways is committed to providing pilots with the most fun, realistic and unique flight simming experience possible while maintaining an organized, professional environment. Atlantic Sun Airways utilizes a fleet of different, state-of-the art aircraft and flies a route network of over 3000 flights, while maintaining a constant roster of at least 300 active pilots - making Atlantic Sun Airways one of the most recognized and popular VAs on the net.
Atlantic Sun Airways... "expect more."